Bucks+
Adding value to your future
Find and participate in virtual activities happening throughout Bucks County & beyond. Earn points for activities, attendance, and accomplishments at varying levels.
Submit an Event Powered by Suitable
Bucks+ Leaderboard
Department Contest
Participants for a department earn points each time they use the app to participate in an event. Check out how each department is doing on this leaderboard.
What is Bucks+?
Bucks+ is a co-curricular engagement program designed to help you find and participate in activities happening virtually, on-campus, throughout Bucks County, and beyond! Students earn points for activities, event attendance, and accomplishments at varying levels. The program focuses on competency areas employers are looking for: Community Engagement, Financial Literacy, Global Awareness, Personal/Professional Development and Bucks Pride. Students track their progress and share their accolades with peers, advisors, and employers using Suitable, an impact measurement tool for academic institutions.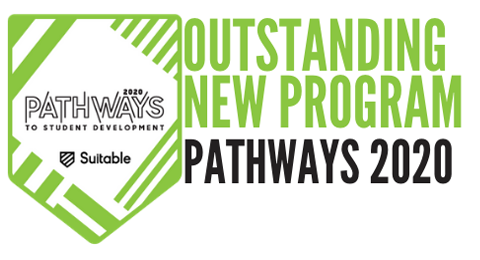 Why Bucks+?
Bucks+ was originally adopted by the Business + Innovation Department and is modeled after Temple University's recently developed Fox Leadership Development Program (FLDP). Suitable will transfer the applicable points from our Suitable system to Temple's when students transfer. For Business Administration students, it's 500 points and for all others it will be the points earned within the Career Starter badge that will transfer. This program is a graduation requirement for Temple's Business School. Students must earn 1000 points (250 points per year) by attending or participating in extra-curricular/co-curricular events designed to enhance student skills in...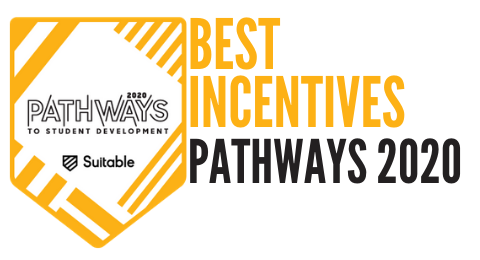 Bucks Pride

Bucks Pride is all about fun and social interaction. Find opportunities that enable you to make connections with fellow students, student organizations, student leaders, and the Bucks County Community College staff. Explore your interests, learn a new skill, or just blow off a little steam after your classes.
Personal and Professional development

Personal development means growing in areas that will help you to be your best self. This means learning physical, mental, emotional, spiritual, financial, career and relationship skills that will serve you your entire life. Professional development means growing different areas of yourself that will help you be a better employee. What will help you in your personal growth will certainly also carry over to your professional life.
Financial Literacy

Financial literacy opportunities give you the chance to gain an understanding of various financial areas including topics related to managing personal finance, money, borrowing, and investing.
Global and Cultural Awareness

Global and Cultural Awareness opportunities will help you develop the ability to understand, respect and work well with people from diverse cultures in our interconnected world. The idea behind global awareness is to create global citizens who are open to those raised in different countries, cultures and religious settings.
Community Engagement

Community Engagement opportunities encourage students to engage with community and civic society. Working in collaboration with community organizations enables development of the ability to work well with others, and build transferable skills such as leadership and communication. These are real opportunities to test knowledge, skills, and attributes, including problem-solving, creativity, and critical thinking.
Are those the same competencies in Bucks+?
YES! Earn your points here through Bucks+ and transfer them to Temple along with your academic credits!
Not transferring? Employers look not only for academic excellence but also initiative. A 2016 survey conducted by the National Association of Colleges and Employers showed that being involved in extracurricular activities had more influence on hiring decisions than a student's GPA. Research by Gallup also shows that students involved in extracurricular activities are 60% more likely to feel prepared for life after college. Participating in Bucks+ will showcase your dedication to the continued development of skills in the four competency areas. Earn a digital badge in Leadership and/or Community Engagement and display them on your Linked In profile for even more benefit!
How Do I Get Started?
Powered by Suitable
Bucks+ is powered by Suitable, an app and website that helps you track your progress through the program. You will use the app to check-in at virtual events and once in-person events resume, you can use the built-in QR code reader. Any time you participate and/or scan into an event, your attendance is recorded and points are added to your account. In some cases, you might have to complete a task before you see your points added to your account. You can check your Suitable account to see your total points, view the leaderboard and upcoming events.
1. Download the app
2. Use your "@live.bucks.edu" email
3. Press continue and login
Enable Push Notifications
Enable access to the camera*
Scan the QR code to earn points!
*Camera required to scan QR codes.